Ministries
Adult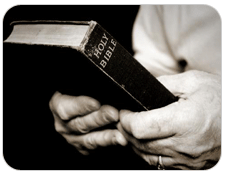 Men's Meeting
Join the group of men on Tuesday mornings from 6:00 – 7:00 a.m. to study the various books of the Bible. Coffee will be served.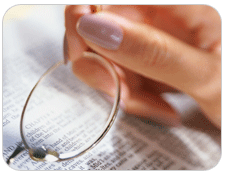 Women's Ministry
The ladies are currently meeting on Thursday mornings at 11 a.m. in Point Lookout for Bible study. If you are interested in this group, please call the church office.
The Senior Ladies of our community meet every Tuesday from 12 noon to approximately 2 p.m. for a time of refreshments and fellowship.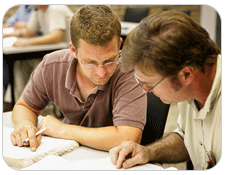 College/Career
Young men are invited to join our College & Career group. This is a group for guys only and meetings are at the church every Thursday beginning at 8 p.m. If this sounds interesting to you, please call the church office for more information.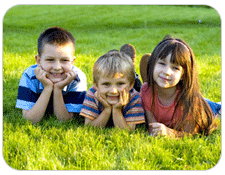 Therefore you shall lay up these words of mine in your heart and in your soul, and bind them as a sign on your hand, and they shall be as frontlets between your eyes. 19 You shall teach them to your children, speaking of them when you sit in your house, when you walk by the way, when you lie down, and when you rise up. (Deut. 11:18–19)

Welcome to the Point Lookout Community Church Sunday School Webpage
Every Sunday, immediately following family worship, the children are dismissed to Sunday School. The children are engaged in a variety of games, story–telling, crafts, cooking activities, science experiments, dramas, and scripture memorization as children learn about God's Word. The Sunday School Teaching Team is made up of a group of church members who considerate it a true blessing and honor to spend time and teach children. These teachers love children and are passionate about Christ.
Children are grouped according to grade. Presently, the breakdown is as follows: kindergarten through second graders; third and fourth graders; and fifth through eighth graders. There is childcare provided in our nursery for children 0–4 years of age.
This year our preschool/elementary program has focused on Jesus throughout the Bible (Old Testament symbolism, foreshadowing and prophesy; New Testament fulfillment of prophesy). Our middle–school children have participated in a curriculum on apologetics regarding Biblical truths and application of these truths in real–life situations.
Serving People & Loving At All Times
SPLAAT is our middle school youth group here at the PLCC. We get together every other Tuesday night and eat food, play games & learn what it means to put our faith in God. The result: we learn to love God and one another! So if you are in middle school (grades 6-8) or know someone who is, we'd love to SPLAAT with you anytime you can make it…SPLAAT's where it's at!
Scheduled Sign–Up Sheet
To Access Teachers Schedule and contact information Please use your username and password
Youth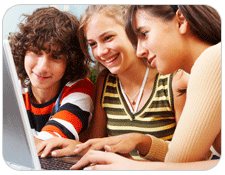 ALIVE is a family of believers on a spiritual journey. Comprised of college & Sr High school students, our purpose here is to grow in relationship with the One True God and with each other. We believe that when we open our hearts & lives up to God, His Word and each other, growth is just what happens as a result. Welcome to the family...
Wednesday nights, 7:00 p.m (This group currently meets @ Pastor Joel's house. Please call if you are interested in attending)
Join our ALIVE group of Facebook
Home Groups
We believe that Sunday is not enough and encourage everyone to be part of a small home group. The following is information about our Spring 2012 season.
Home Groups – Spring 2012
(Week of April 22 – Week of May 20, 2012)
Groups are meeting on Monday, Wednesday, Thursday, Friday & Saturday.
Homes are located in the following towns:
Point Lookout, Lido Beach, Merrick and Long Beach
If you are interested, please call the church office for more information
Altar Guild
The Altar Guild is a Ministry of the Church that ensures that our Altar is properly decorated with flowers and candles each Sunday. In addition this Ministry purchases and organizes all that is needed for our communion table and special holiday season celebrations.
We ask that you consider supporting this ministry by sponsoring either one or both flower bouquets. Flowers can be given to celebrate a special occasion, such as a birthday, anniversary, etc. or in memory of a loved one.
Following the service the bouquet is given to the sponsor or the person who was honored.
The cost per bouquet is $10.00. Checks should be made payable to the "Altar Guild". Please be sure to see Astrid Lindhom or Linda Falabella for payment. Feel free to call the church office if you have any questions.
Thanks for you support.
Crown Financial
Crown Financial Ministries®, founded in 1976, is an interdenominational ministry dedicated to equipping people around the world to learn, apply, and teach biblical financial principles. Crown has taught or equipped more than 50 million people in over 80 nations with the life-transforming message of faithfully living by God's financial principles in every area of their lives. Crown Financial Ministries is a Christ-centered, Bible-based ministry whose core values include recognition of God's ownership of all things, the need to pray about everything, and the desire to equip and serve others with excellence while teaching in ways understood by all cultures and generations.

Point Lookout Community Church is a supporter of the Crown principals and is pleased to have available a Crown Financial Coach to help you find financial freedom through God's word.
For more info go to www.crown.org
Young Life
Young Life is dedicated to introducing adolescents to Jesus Christ and helping them to grow in their faith. The local contact for our area is Tom Kennedy. You may call Tom at (516) 431–2440 if you have any questions or if you would like to get involved.
Their local website is: www.Southshore.younglife.org
The national website is: www.Younglife.org